Academic Events
Fall 2022
Core Plenary Lectures
September 21st - Welcome Plenary, Matt O'Hara, Stevenson College Provost
Time: 7:10 to 8:45
Location: The Stevenson Events Center
Time: 7:10 to 8:45
Location: The Stevenson Events Center
Presentation notes
Why did the authors of the Hebrew Bible choose to construct the book of Genesis as a series of narratives of troubled families?  How did they tell those stories, and what significant themes run through them?  What do these stories tell us about the biblical writers' view of the human condition?
Note: the link to the presentation notes is from the previous year. We will post the new notes ASAP. 
October 17th -  The Man We Called Jesus- A Historical Perspective, Geoff Childers, Stevenson College Lecturer
Time: 7:10 to 8:45
Location: The Stevenson Events Center
What can the lens of academic history tell us about the life and times of Jesus of Nazareth? What events and ideas shaped his world view? What were the core tenets of his preaching? Why was he crucified? What did he think happens to us when we die? How reliable are Gospel scriptures like Matthew in establishing what actually happened? The answers historians give to these questions are often quite different from what folks typically hear in church.
October 19th- Distinguished Alumni Lecture: John Rickford
Time: 3:00 PM
Location: Stevenson Fire Lounge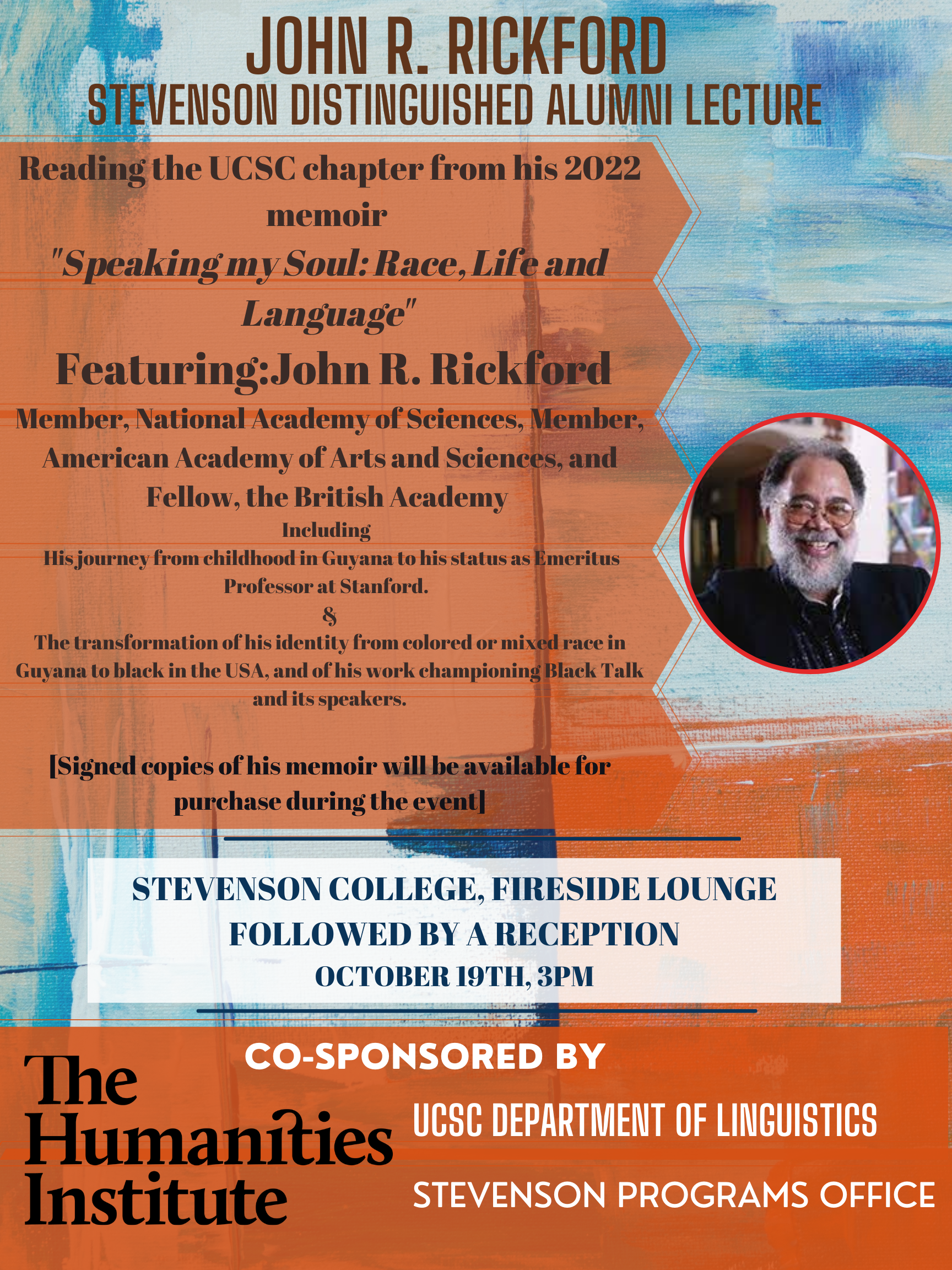 Time: 7:10 to 8:45
Location: The Stevenson Events Center
Winter 2023 TBD
Core Plenary Lectures
January 11th - The Unresolved Question of Capitalism, Edward Kehler, Lecturer at Stevenson College, UCSC
Time: 7:10 to 8:45
Location: The Stevenson Events Center
After the collapse of the Soviet Bloc, the legacy and reputation of Karl Marx & Friedrich Engels appeared to be irreparably damaged. But in the twenty-first century, political discourse has increasingly focused on the social inequality and environmental cost of capitalism.  Is the Communist Manifesto's critique of capitalism still relevant in the contemporary world?
Time: 7:10 to 8:45
Location: The Stevenson Events Center
February 8th, 13th by Ava Duvernay
Time: 7:10 to 8:45
Location: The Stevenson Events Center
Film Screening
February 22nd or March 1st: TBD
Time: 7:10 to 8:45
Location: The Stevenson Events Center
Spring 2023
Spring Distinguished Faculty Lecture - TBA