Nick Vecchione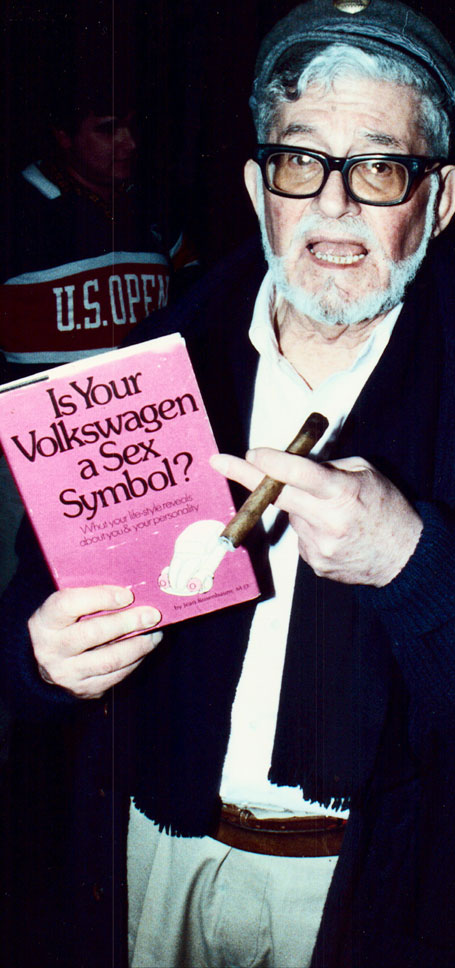 Nick Vecchione, beloved night proctor of Stevenson College for twenty years, 1972 – 1992, passed away on February 22, 2015, aged 93. Initially intended as a custodial position, during Nick's devoted tenure the night proctor became a trusted advisor, counselor, teacher, peacemaker, banker, custodian, prankster, sage, irritant, accomplice, and friend to generations of Stevenson students.
For Nick, the college experience was a time of growth, intellectually and personally, and the job of the proctors was to provide a safe space in which students could explore and experiment without fear, judgment or retribution. He gave his heart to this enterprise, and countless numbers of Stevenson alumni benefited from his love and wisdom that helped them through their student years and well beyond. Throughout his long retirement, Nick loved to catch up on yesterday and hear what old Stevensonians were up to. Serving the students as proctor was both his vocation and calling, and for him it really was the very best of times.
Nick never played favorites, and there are countless stories that have become the stuff of legend, including the hair-raising trips in his well-traveled Volkswagen Beetle; the countless dinners at local eateries; late nights at Ferrell's Doughnuts; playing Lotto; the Stevenson soirees; bagpipers, and more.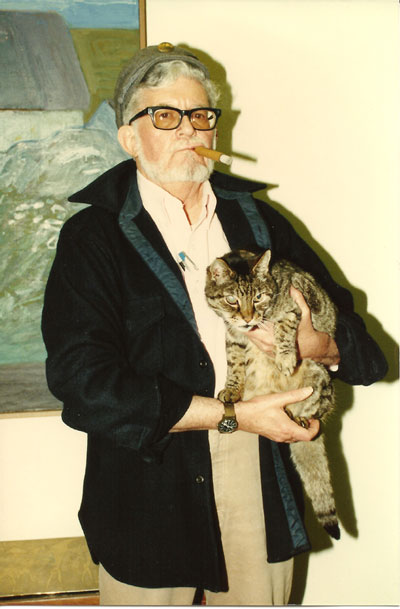 During Nick's time at Stevenson smoking was not as frowned upon as it is now. Nick smoked a cigar. When students could smell its smoke they knew Nick was on his way. There were many long evenings when Nick could be found at the Stevenson Coffee Shop where he was available to anyone in need. He helped a number of students cope with addiction, illness, and financial crisis. 
Nick loved conversation and could often be found regaling students with humor, wit and insight at any time of the day or night. His banter was often peppered with language that would do credit to a longshoreman but this never obscured his sharp intelligence, deep empathy, and penetrating insight into the human condition. His constant admonition "discretion, discretion" lives on as does the phrase "once again we have cheated death," an utterance heard each time he arrived safely back at Stevenson in the VW.
Above all, Nick loved his family and friends and for those of us fortunate enough to call him friend, there was a deep affection mellowed by the years that enfolded us. He is missed but never forgotten. 
The memorials for Nick on April 26 and June 27, 2015, were fitting—touching and humor-filled—gatherings attended by many family, friends, and colleagues including numerous Stevenson alumni from across the generations. His memory will live on through the wisdom and love he passed on, his servant leadership of Stevenson College and the cigar smoke that will remain forever sealed in the walls of the dorms he so lovingly watched over.
Nick Vecchione Memorial Fund
In celebration of Nick's life, his family has started and contributed to the Nick Vecchione Memorial Fund. Nick often helped students who had financial problems. When they came to him to pay back their debt, he would refuse and told them to pay the money forward to another person in need. This tradition continues through the Nick Vecchione Memorial Fund, and will aid current students who are in urgent need of money for books, rent, and other necessities.
Interviews about Nick
We interviewed Stevenson alumni and Nick's family and friends to record their memories of this iconic UCSC campus figure. 
Photo Gallery