Stevenson 
Welcome Week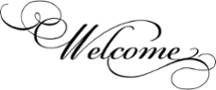 Welcome to Stevenson 2014-15

Welcome to Stevenson! Click here for Welcome Week Information Continue»
Stevenson 
Events
6/12 - Commencement Rehearsal 
6/13 - Move Out @ Noon
6/15 - Commencement Ceremony

For more details and other events please visit our Stevenson Events Calendar.
For information about Cultural Arts and Diversity, click here.
2014 Commencement 
Speeches
Congratulations 2013-14 graduates!
The 2013-14 Stevenson College Commencement Ceremony was held on Sunday, June 15, 2014, at 1:00 p.m. on the East Field.
The speeches were excellent, and our speakers kindly agreed to make them available to you.
You can view photos of the afternoon by visiting our facebook page.