Stevenson 
Commencement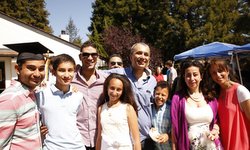 Stevenson Commencement registration is now open.
Non-Stevenson Affiliated Registraion is now closed.
Advising 
Bulletin
Need Advising? Drop in for quick questions or schedule and appt. for more detailed advising.
Stevenson 
Events
For events around Stevenson, please use the UCSC Colleges App, available on the Apple Appstore and on Google Play.
For information about Cultural Arts and Diversity, click here.