UC Santa Cruz Parent Facebook Page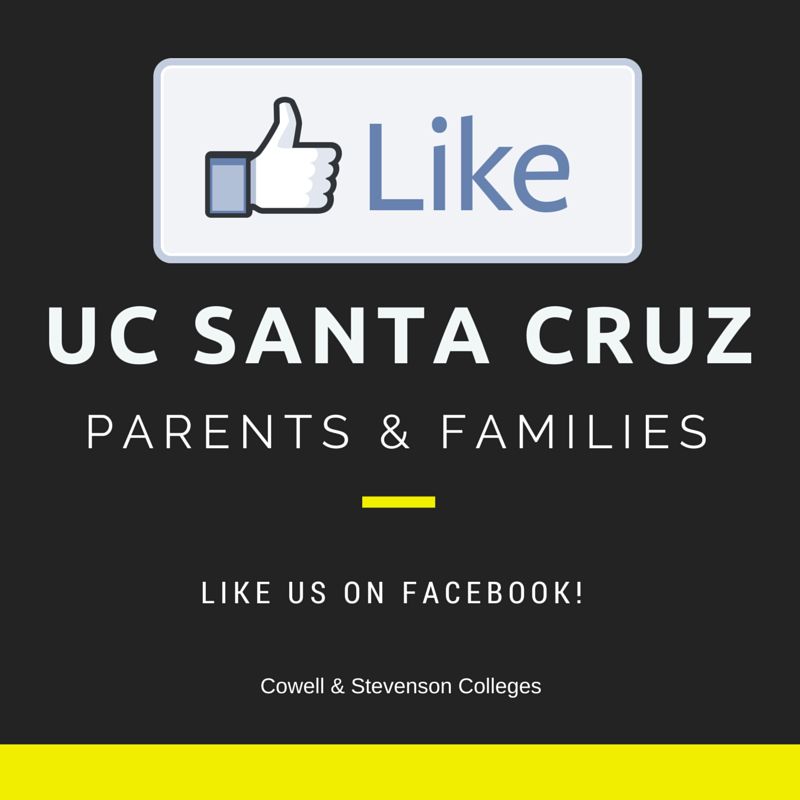 To provide a space for parents to stay connected with each other and the university, we've created the first ever UC Santa Cruz Parent Facebook Page.  We will be posting regularly so parents and families can keep up with what's happening on campus.  We hope parents will also feel free to post questions or comments that might be helpful for other parents.  
At the moment, we're piloting this program with parents of students at Cowell and Stevenson.  After we better understand how to make the page most beneficial for parents, we hope to launch to all parents university-wide.  Please view and like the page 
here
.  Also, if you haven't already liked the UC Santa Cruz Main Facebook Page, please do so 
here
.